WEEK ENDING JUNE 10, 2005
Religious Freedom Coalition
June 10, 2005 5:14PM EST
LEGISLATIVE UPDATE - WEEK ENDING JUNE 10, 2005
HOUSE IN SESSION / SENATE IN SESSION
SPECIAL NOTICE
The Religious Freedom Coalition is holding a reception hosted by several congressmen and Senators in Washington, DC on June 21, 2005. The event will assist Christian children and their families in Bethlehem. The reception will be held at the Capitol Hill Club across from the Cannon House Office Building from 6:00 to 8:00 PM. Senator Sam Brownback (R-KS) will speak on the need to keep Bethlehem's religious character diverse rather than monolithic. Suggested contribution is $100.00 per person. For further information contact Scott Parker at (202) 543-0300 or e-mail us at events@rfcnet.org.
PRESIDENCY
JUDGES
For years Democrats in the Senate have filibustered President George W. Bush's conservative nominees to Federal Circuit Courts, such as Janice Rogers Brown and Alabama Attorney General William Pryor. The Democrats claimed that Janice Rogers Brown, who is black, was anti-civil liberties and that Pryor had "deeply held beliefs" which were contrary to secular government. The conservative Circuit Court nominees were blocked, but not those to District Courts. Why? Because the Federal Circuit Court is a stepping stone to the Supreme Court of the United States. The Federal Circuit Court of Washington, DC is the second most powerful court in the United States after the Supreme Court. The Democrats do not want a black female conservative on that court, since she would be in line for the Supreme Court. President George W. Bush has moved so many black conservatives to important positions that there is genuine fear in the Democrat Party of losing black support. The fear is justified. Nationwide there are only two black Lieutenant Governors, one in Maryland and one in Ohio. Both men are Republicans. Blacks are starting to notice that they are treated as equals in the Republican Party, while the Democrats want their votes, but don't want them in positions of power.
FORMER CANDIDATE
Speaking of race and parties, former presidential candidate Howard Dean, who is now Chairman of the Democrat Party, has made some harsh racial remarks recently. He stated that the GOP was "pretty much a white, Christian party." How odd. Three Republican Senators are Jewish. House Assistant Majority Whip Eric Cantor, the third most powerful man there, is Jewish. Congressman Eric Cantor comes from a district in Virginia that is predominately Christian. Indeed every Jewish Republican in the House and Senate comes from districts that are majority Christian. Republicans don't vote on the basis of religion or race; they vote according to ideology. On the other hand Howard Dean's party, the Democrat Party, is primarily race and religion based. Democrat candidates operate openly from liberal churches, and racial remarks such as those from Howard Dean are common. Meanwhile the mainstream media sees no problem with Howard Dean's remarks .... now just imagine if the Chairman of the Republican Party, Ken Mehlman (who is Jewish) had made the remark that the Democrat Party "was pretty much black and Unitarian." The media led by CBS and the New York Times would be screaming "bigot" and demanding his resignation. Viewership of the three big news networks and readership of the large liberal newspapers continue to decline for obvious reasons; they are out of touch with America.
CONGRESS
MORE OUTRAGEOUS COMMENTS
Democrat Congressman Charles Rangel (D-NY) angered the Anti-Defamation League, a Jewish organization, when he compared the war in Iraq to the Holocaust. Rangel said the Iraq war "is the biggest fraud ever committed on the people of this country ... this is just as bad as the 6 million Jews being killed." The host of the radio show was astonished. ADL president Abe Foxman stated that Rangel owes an apology not only to the families of the Holocaust victims, but to our brave soldiers in Iraq fighting for freedom as well. Again, the Democrats use race as an issue and the mainstream media pays no attention at all. (See story)
INTERNATIONAL
INDONESIA AND THE RFC
Religious Freedom Coalition Board of Directors member Bob Armstrong recently completed a mission trip to South Korea and Indonesia. During the time he was there and participating in evangelistic meetings, there were terrorist bombings against Christians in the Capitol City of Jakarta. Also, some 7,000 radical Muslim Jihadists marched in the streets near his hotel with large posters of the Newsweek Magazine story on the "mishandling" of the Koran. Still, Bob managed to preach the Gospel at several locations and assisted with delivery of tsunami relief offerings.
IRAN AND THE PLIGHT OF WOMEN
The National Organization for Women (NOW) had no representative present in the Dirksen Senate Office Building this week for an event titled "The Plight of Iranian Women." NOW is too busy working for "freedom for abortion" and "freedom for prostitution" to be concerned with the torture and murder of women in Iran. On the other hand numerous Christian conservative organizations, including the Religious Freedom Coalition participated in the event to help educate the public about the condition of women in Iran. One of the major points brought forth was the legalized prostitution which is permitted in Iran and protected, according to the mullahs there, by the Koran and the teachings of Mohammed. Men in Iran are allowed to have a "temporary wife" for a period lasting from 30 minutes to one year. For wealthy men this is the fifth wife allowed. The men are not responsible for any children that are produced by the temporary wives. Currently there are over 1,000,000 "nameless" children in Iran who have been fathered in this manner. Most of the "nameless" children live on the streets. Some facts about Iranian law with regards to women: a woman does not have the right to divorce a man; a man can divorce his wife any time he wishes without her knowledge; men are allowed four wives and as many temporary wives as they want; mothers do not get custody of their children if their husbands divorce them; a husband may take a baby from the mother and give it to another woman to raise; the age of marriage for girls is nine, as stated in the Koran. A betrothed girl must be delivered to her future husband before she reaches puberty. I have seen Iranian Internet sites advertising "temporary wives" as young as nine years old. The National Organization for Women sees no problem at all with any of this. Indeed, NOW sees conservative Christianity and its pro-family, pro-life beliefs as a threat to democracy. For information contact the Alliance of Iranian Women at aiw1@comcast.net.
INDIA - BORN INTO BROTHELS
On Thursday, Executive Director Peggy Birchfield participated in a special screening of the film: Born into Brothels. The invitation from Secretary of Labor Elaine Chao to view this film was to commemorate the "World Day against Child Labor" and to raise awareness about working and exploited children around the world. Deputy Secretary Steven Law introduced the film and stressed the importance of awareness not only here in the United States but across the world. He shared his eye opening experience during his recent field trip to India to visit rehabilitation centers, churches and homes of young girls who have been sexually exploited. He shared their testimonies of the abuse and brutality that is the sex trafficking trade. This graphic and emotional film is another avenue to bring more awareness in the fight to combat trafficking and child labor. Born into Brothels is a documentary by photographer Zana Briski who spent several years in the red light district of Calcutta. Briski, on assignment to film women, became involved with the children of this organized trade. As she taught photography classes to the children, she gave them the opportunity to shoot their cameras at the surrounding events and living conditions inside the brothel. This film includes Briski's challenge to help these children escape what lies ahead for them. Many of the children do not attend school regularly—to find boarding schools willing to take in these children is a daunting task. In a society where the caste into which one is born still means a great deal, these children are considered the lowest of the low. The film unfolds showing the poverty, abuse and despair of their daily lives. The families face starvation if the children do not become prostitutes also. Young girls of these brothel families are expected to "join the line" when they reach a certain age. Young girls as young as 9 years of age are sought out for a most high price. HIV and AIDS are spreading rapidly in India, especially among these victims of the sex trafficking trade. In India, red light districts are in cities like Mumbai, Delhi and Calcutta. This film is the winner of the 77th Annual Academy Award for the Best Documentary as it features several unforgettable children who live in the red light district of Calcutta. RFC continues to work to bring awareness to this horrible situation. If you think you know of someone who is a victim of human trafficking or child labor, please call the special toll-free Trafficking Information and Referral Hotline at 1-888-3737-888.
SWEDEN
Last year we reported several times on the situation with Ake Green, the Swedish pastor sentenced to jail for preaching the Word of God as it pertains to homosexuality. On February 11, 2005 a Swedish appeals court over turned the conviction of Pastor Green stating that no one could be sent to jail for making references to the Bible even if it offended someone. Shockingly, the prosecuting attorney has filed a 37 page appeal to the Swedish Supreme Court demanding that the Appeals Court be found in error and that the jail term for this aging pastor be reinstated. Sweden is the kind of society that the ACLU and the gay lobby want America to be -- a society in which Christians can be put in jail for offending liberals.
OLIVE OIL SOAP ON HAND - FOR NOW!
We have been having some problems with bringing the handmade olive oil soap from Samaria to the United States. To reduce costs we had a large shipment sent by boat. That shipment was delayed in a warehouse in New York for "extensive examination." It was then shipped to Richmond, Virginia and inspected by the FDA. That is now complete and the soap has finally arrived in our warehouse. I am sorry for any inconvenience caused, but the logistics of getting the soap to the United States is complicated. The handmade olive oil soap is now just $3.95 per bar! To learn more about this handmade olive oil soap click here or on the image.
4TH OF JULY
Our patriotic ties have been discounted for July 4th. Our custom made patriotic ties are now just $10.95 each! The Religious Freedom Coalition also has a variety of other patriotic men's ties and ladies' patriotic scarves available for Memorial Day and Independence Day. Proceeds from sales at our Internet store are used to promote our advocacy work on Capitol Hill. Please shop at our Internet store for a variety of items.
New Technology gives our supporters unlimited calls to US and Canada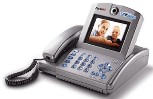 We're participating in a new, innovative fundraising program that focuses on providing cost-saving opportunities to our supporters and raising additional financial resources to support our cause. This program which offers digital phone service for only $19.95 per month will provide our supporter's with local phone, unlimited calls to U.S. and Canada, voice mail, numerous features, and the option to see your family or friends thousands of miles away!

In addition to providing our supporters with a great benefit, we'll receive a contribution equal to 5% or more of your bill every month from the service coordinator. For more information on cost-savings options and the new "can you see me now?" videophone, please visit our fundraising website at http://www.supportrfc.org

HELP NEEDED

We really need help this month with funding for our projects both on Capitol Hill and internationally. Please consider at least a small gift to the Religious Freedom Coalition this week. A secure donation link is located at: http://www.rfcnet.org/donate.html

PLEASE TELL SOMEONE ABOUT THESE UPDATES

You are invited to forward copies of this Legislative Update to your friends. Please tell them it is issued weekly free of charge and that we do not share our e-mail lists with any other organizations. In 2005 we are praying to top the 100,000 subscribers mark and you can help. If this e-mail has been forwarded to you, please subscribe at http://www.rfcnet.org/subscribe.asp .

William J. Murray, Chairman

Religious Freedom Coalition, P.O. Box 77511, Washington, DC 20013. Phone: (202) 543-0300

Please address all comments and questions to support

TO SUBSCRIBE OR BE REMOVED CLICK HERE

For fast removal from our lists reply to this message with only the word REMOVE in the subject line.

This publication is a service of the Religious Freedom Coalition (RFC). Links to political and other sites are for informational purposes and do not constitute endorsement. No statement is intended to assist or defeat any candidate running for public office.

Religious Freedom Coalition * Copyright - 2005


- Week Ending November 1, 2002
- Week Ending October 25, 2002
- Week Ending November 8, 2002
- Week Ending October 18, 2002
- Week Ending November 15, 2002
- Week Ending November 22nd
- June 2002 Newsletter
- Week Ending November 29th
- Week Ending December 6, 2002
- Week Ending December 13, 2002
- Week Ending December 20th, 2002
- Week Ending December 27, 2002
- Week Ending January 17, 2003
- Week Ending January 10, 2003
- Week Ending January 24th
- Week Ending January 31st
- Week Ending February 7, 2003
- Week Ending February 14, 2003
- Week Ending February 21, 2003
- Week Ending February 28, 2003
- Week Ending March 7th
- Week Ending March 14, 2003
- Week Ending March 21, 2003
- Week Ending March 28, 2003
- Week Ending April 4, 2003
- Week Ending April 11, 2003
- Week Ending April 18, 2003
- Week Ending April 25, 2003
- Week Ending May 2, 2003
- Week Ending May 9, 2003
- Week Ending May 16, 2003
- Week Ending May 23, 2003
- Week Ending May 30, 2003 - Washington, D.C.
- Week Ending June 6, 2003 - Washington, D.C.
- Week Ending June 13, 2003
- Week Ending June 20, 2003
- June, 2003 Newsletter
- Week Ending June 27, 2003
- Week Ending July 4, 2003
- Week Ending July 11, 2003
- Week Ending July 18, 2003
- Week Ending July 25, 2003
- Week Ending August 1, 2003
- Week Ending August 8, 2003
- Week Ending August 15, 2003
- Week Ending August 22, 2003
- Week Ending August 29, 2003
- Week Ending September 5, 2003
- Week Ending September 12, 2003
- Week Ending September 19, 2003
- Week Ending September 26, 2003
- WEEK ENDING OCTOBER 3, 2003
- Week Ending October 10, 2003
- Week Ending October 17, 2003
- Week Ending October 24, 2003
- Week Ending October 31, 2003
- Week Ending November 7, 2003
- Week Ending November 14, 2003
- Week Ending November 21, 2003
- Week Ending November 28, 2003
- Week Ending December 5, 2003
- Week Ending December 12, 2003
- Week Ending December 19, 2003
- Week Ending December 26, 2003
- Week Ending January 2, 2004
- Week Ending January 9, 2004
- Week Ending January 16, 2004
- Week Ending January 23, 2004
- Week Ending January 30, 2004
- Weekend Ending February 6, 2004
- Week Ending February 13, 2004
- Week Ending Feburary 20, 2004
- Week Ending February 27, 2004
- Week Ending March 5, 2004
- Week Ending March 12, 2004
- WEEK ENDING MARCH 19, 2004
- Week Ending March 26, 2004
- Week Ending April 2, 2004
- Week Ending April 9, 2004
- Week Ending April 16, 2004
- WEEK ENDING APRIL 23, 2004
- Week Ending April 30, 2004
- Week Ending May 7, 2004
- Religious Freedom Quarterly ... April - June 2004
- Week Ending May 14, 2004
- Week Ending May 21, 2004
- Week Ending May 28, 2004
- Week Ending June 4, 2004
- Week Ending June 11, 2004
- Week Ending June 18, 2004
- Week Ending June 25, 2004
- Chairman's Reports - May 26th and June 16th
- Week Ending July 2, 2004
- Week Ending July 9, 2004
- Week Ending July 16, 2004
- Week Ending July 23, 2004
- Week Ending July 30, 2004
- Week Ending August 6, 2004
- Week Ending August 13, 2004
- Week Ending August 20, 2004
- Week Ending September 3, 2004
- Week Ending September 10, 2004
- Week Ending September 17, 2004
- Week Ending September 24, 2004
- Week Ending October 1, 2004
- Week Ending October 8, 2004
- Week Ending October 15, 2004
- Week Ending October 22, 2004
- Week Ending October 29, 2004
- Week Ending November 5, 2004
- Week Ending November 12, 2004
- Week Ending November 19, 2004
- Week Ending November 26, 2004
- Week Ending December 3, 2004
- Week Ending December 10, 2004
- Week Ending December 17, 2004
- Week Ending December 24, 2004
- Week Ending January 7, 2005
- Week Ending January 14, 2005
- Chairman's Report For January 12, 2005
- Week Ending January 21, 2005
- Week Ending January 26, 2005
- Week Ending February 4, 2005
- Week Ending February 11, 2005
- Week Ending February 18, 2005
- Chairman's Report for February 23, 2005
- Week Ending February 25, 2005
- Week Ending March 4, 2005
- Week Ending March 11, 2005
- Week Ending March 18, 2005
- Chairman's Report for March 16, 2005
- Week Ending March 25, 2005
- Week Ending April 1, 2005
- Week Ending April 8, 2005
- Week Ending April 15, 2005
- Week Ending April 22, 2005
- Chairman's Report For April 27, 2005
- Week Ending April 29, 2005
- Week Ending May 6, 2005
- Week Ending May 13, 2005
- Week Ending May 20, 2005
- SPECIAL MIDWEEK UPDATE
- WEEK ENDING MAY 27, 2005
- WEEK ENDING JUNE 3, 2005
- WEEK ENDING JUNE 17, 2005
- WEEK ENDING JUNE 24, 2005
- WEEK ENDING JULY 1, 2005
- Week Ending July 8, 2005
- Chairman's Report for June 29, 2005
- Chairman's Report for June 10, 2005
- Week Ending July 15, 2005
- Week Ending July 22, 2005
- Chairman's Report for July 20, 2005
- Week Ending July 29, 2005
- Week Ending August 5, 2005
- Chairman's Report For August 10, 2005
- Week Ending August 12, 2005
- Week Ending August 19, 2005
- Week Ending August 26, 2005
- Week Ending September 2, 2005
- Week Ending September 9, 2005
- Week Ending September 16, 2005
- Week Ending September 23, 2005
- Week Ending September 30, 2005
- WEEK ENDING OCTOBER 07, 2005
- Week Ending October 14, 2005
- Chairman's Report for September 21, 2005
- Week Ending October 21, 2005
- Chairman's Report for October 14, 2005
- Week Ending October 28, 2005
- Week Ending November 4, 2005
- Week Ending November 11, 2005
- Week Ending November 18, 2005
- Week Ending November 25, 2005
- Chairman's Report for November 23, 2005
- Week Ending December 2, 2005
- Week Ending December 9, 2005
- Chairman's Report for December 17, 2005
- Week Ending December 16, 2005 - Washington, DC
- Week Ending December 23, 2005
- Week Ending December 30, 2005
- Week Ending January 6. 2006
- Week Ending January 13, 2006
- Week Ending January 20, 2006
- Week Ending January 27, 2006
- Week Ending February 3, 2006
- Week Ending February 10, 2006
- Week Ending February 17, 2006 - Washington, DC
- Week Ending February 24, 2006 - Washington, DC
- Week Ending March 3, 2006 - Washington, DC
- Week Ending March 10, 2006 - From Washington, DC
- Week Ending March 17, 2006 - From Washington, DC
- Week Ending March 24, 2006 - From Washington, DC
- Week Ending March 31, 2006 - From Washington, DC
- Week Ending April 7, 2006 - From Washington, DC
- Week Ending April 14, 2006 - From Washington, DC
- Week Ending April 21, 2006 - From Washington, DC
- Week Ending April 28, 2006
- Week Ending May 5, 2006 - From Washington, DC
- Week Ending May 12, 2006 - From Washington, DC
- Week Ending May 19, 2006 - From Washington, DC
- Week Ending May 26, 2006
- Week Ending June 2, 2006 - From Washington, DC
- Chairman's Report for June 1, 2006
- Week Ending June 9, 2006
- Week Ending June 16, 2006
- Week Ending June 24, 2006 - From Washington, DC
- Chairman's Report for June 23, 2006
- Week Ending June 30, 2006 - From Washington, DC
- Week Ending July 7, 2006
- Week Ending July 14, 2006 - From Washington, DC
- Week Ending July 21, 2006 - From Washington, DC
- Week Ending July 28, 2006 - From Washington, DC
- Week Ending August 4, 2006 - From Washington, DC
- Week Ending August 11, 2006- From Washington D.C.
- Week Ending August 18, 2006 - From Washington, DC
- Week Ending August 25, 2006 - From Washington, DC
- Week Ending September 1, 2006 - Washington, DC
- Week Ending September 8, 2006 - Washington, DC
- Week Ending September 15, 2006 - Washington, DC
- Week Ending September 22, 2006 - Washington, DC
- Week Ending September 29, 2006 - Washington, DC
- Week Ending October 6, 2006 - Washington, DC
- Weeking Ending October 13, 2006
- Week Ending October 20, 2006 - Washington, DC
- Week Ending October 27, 2006
- Week Ending November 3, 2006 - Washington, DC
- Week Ending November 10, 2006
- Week Ending November 17, 2006
- Week Ending November 24, 2006 - Washington, DC
- Week Ending December 1, 2006
- Week Ending December 15, 2006 - Washington, DC
- Week Ending December 8, 2006 - Washington, DC
- Week Ending December 22, 2006
- Week Ending December 28, 2006 - Washington, DC
- Week Ending January 5, 2006 - Washington, DC
- Week Ending January 12, 2007 - Washington, DC
- Week Ending January 19, 2007
- Week Ending January 26, 2007 - Washington, DC
- Week Ending February 2, 2007
- Week Ending February 9, 2007
- Week Ending February, 16, 2007 - Washington, DC
- Week Ending February 23, 2007 - Washington, DC
- Week Ending March 2, 2007 - Washington, DC
- Week Ending March 9, 2007 - Washington, DC
- Week Ending March 16, 2007 - Washington, DC
- Week Ending March 23, 2007- Washington, DC
- Week Ending March 30, 2007 - Washington, DC
- Week Ending April 6, 2007 - Washington, DC
- Week Ending April 13, 2007
- Week Ending April 20, 2007 - Washington, DC
-