Week Ending October 21, 2005
Religious Freedom Coalition
October 21, 2005 1:44PM EST
LEGISLATIVE UPDATE - WEEK ENDING OCTOBER 21, 2005
HOUSE IN RECESS / SENATE IN RECESS
THE CONGRESS
RELIGIOUS LIBERTIES WORKING GROUP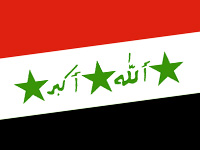 On Thursday a meeting of the Religious Liberties Congressional Working Group was held on the Senate side of the Capitol Building. Acting Majority Leader Roy Blunt (R-MO) and Senator Rick Santorum (R-PA) chaired the meeting which featured a very active discussion on the new Iraqi constitution and the continued persecution of Christians. Robert Blitt from the U.S. Commission on International Religious Freedom, Ross Wherry of USAID and Entifad Qanbar of the Iraqi government faced the questions of various organizations concerned with rights issues in the new Iraq. The rules of the meeting prohibit me from using exact quotes; however, I can share the concerns that were brought by the Religious Freedom Coalition. Article 2 of the new Iraqi Constitution clearly states: "No law that contradicts the established provisions of Islam may be established." The clause contradicts another clause in article 2 which states: "No law that contradicts the principles of democracy may be established." This is an obvious contradiction because Islam in itself is a sociopolitical system that violates the rights of women and minorities. A special place has been designated for Mullahs on the new Supreme Court thus insuring that any true democratic reform will be interpreted under Islamic law. As of now the only real protection for Christians is to flee into Jordan or Syria. Although Syria is a Baathist dictatorship, more than 250,000 Christians have fled there from Iraq. Our young men and women continue to pay the ultimate price to establish freedom in a nation which seems bent toward freedom for Muslims only.
Questions were also raised in the meeting as to why President George W. Bush had taken no action against Saudi Arabia even though it had been added to the list of "countries of particular concern" (CPCs) by the US Commission on International Religious Freedom. There is no freedom of religion in Saudi Arabia yet the Administration has permitted 157 export licenses to Saudi Arabia since the designation that could be used to repress its people under the "dual-use" principle. Some of the export items to Saudi approved by the Administration include thumbcuffs, leg irons and shackles. The Saudis probably buy the equipment used for actual torture directly from the European Union.
THE INTERNET
Senator James Inhofe (R-OK) has raised the alarm over a possible takeover of the Internet by the United Nations. The UN proposes to take control of the Internet from a non-profit organization established by the United States. The UN would then be able to control the Internet's information and taxation. EXAMPLE: The United Nations would decide if the Religious Freedom Coalition could keep its current domain name or remove us from the Internet completely.) Some of the prime movers behind a UN take over are repressive governments who practice censorship such as China. The UN also intends to tax EVERY Internet transaction "just a few cents." This would give the criminals who now run the United Nations trillions of dollars a year for anti-American activities. With that kind of funding the UN could kick the US out and establish its own armed force to police the world to the liking of the petty despotic nations who now run it. For information check the The Center for Security Policy.
THOUGHT CRIMES
Democratic Congressman John Conyers (D-MI) attached as an amendment the homosexual hate crimes bill known as the Local Law Enforcement Hate Crimes Prevention Act, to the Children's Safety Act (H.R. 3132) in September. See how your Congressman voted: H.R. 3132: Children's Safety Act of 2005 . Social conservative groups had no prior warning about the amendment and were unable to block it. Under the law it would be a "hate crime" to prohibit a transvestite to use the ladies rest room. The amendment would federalize any crime against a homosexual or transvestite. Any simple assault or even insult would become a federal crime. The Democrats chose to add the provision which protects the "rights" of pedophiles to a bill meant to protect children. This week we were able to move the Senate version of the Children's Safety Act out of the Judiciary Committee without the "hate crimes" provision. Some nutty left-winger such as Ted Kennedy could still try to kill free speech in America by adding the amendment when the bill comes to a vote on the floor. Please contact your Senator and tell him NOT to vote for any thought crimes amendment to the Children's Safety Act .
THE SUPREME COURT
THE MIERS DILEMMA CONTINUES
Supreme Court nominee Harriet Miers just can't seem to get a break. Both Democrats and Republicans on the Judiciary Committee have sent back her questionnaire calling it "incomplete" and "insulting." Conservative Senators such as Sam Brownback (R-KS) have expressed real reservations not only about her qualifications but her philosophy as well. While she has pro-life credentials, there are real questions in other areas. Thanks to the feminist agenda and Title 9 provisions only 43% of college graduates are now men and the figure is falling. Miers appears not to have any problem with the feminist agenda that has so drastically reduced the ability of men to attend college. In many areas not associated with abortion Miers appears either not to be conservative or to have no set opinions at all. Now we learn that her interviews are going so poorly with Senators that the White House has ordered them stopped. There was also a very embarrassing incident with Senator Specter (R-PA) in which Miers apparently stated that there was a constitutional right to privacy which is the basis of Roe v Wade. She will now face the Judiciary Committee hearings with great uncertainty. There is virtually no mobilization in the conservative community to assist Miers. Just in case you are not totally confused by the turmoil in the conservative camp over the Miers' nomination I suggest you take a long look at confirmthem.org which is a project of redstate.org. I am standing down from this until I see what happens during the confirmation hearings.
INTERNATIONAL
HUMAN TRAFFICKING
RFC's Executive Director, Peggy Birchfield, participated in Lifetime Television's first-ever miniseries premiere screening of "Human Trafficking" along with members of Congress and State Department officials in Washington, DC this week. Academy Award winner, Mira Sorvino and Golden Globe award winner Donald Sutherland star in the miniseries which airs October 24 and 25 at 9:00 P.M. (ET/PT). The miniseries will focus on the brutal reality of International Human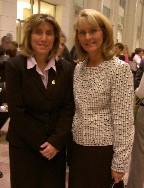 Trafficking of women and children as sex slaves. The story is a tough, uncompromising drama about trafficking and brokering of women and children for sex. Mira Sorvino plays a NYC detective who joins the U.S. Immigration and Customs Enforcement agency (ICE) to attempt to expose and arrest criminals who are trafficking modern day slaves. This series was developed with the assistance of Marcy Forman, Director of Investigations, U.S. Immigration and Customs Enforcement (ICE), Department of Homeland Security who has taken an aggressive approach to stop the worldwide problem of human trafficking. Lifetime has partnered with many anti-trafficking advocates in a campaign to "Stop Violence Against Women". RFC partnerships with Lifetime Television in hope that this powerful tool will help combat trafficking. The 2-part television production will help to increase global awareness and motivate people to take action in helping the women and children who are victims of this crime. Human Trafficking is the second largest criminal industry in the world, second to drug dealing. The U.S. Government has estimates that up to 800,000 men, women, and children are forced across international borders into labor and sexual exploitation. These women and children are often sold or traded into the sex industry. Passports and ID are taken to prevent these women and children from escaping. Often they are brutally beaten, threatened and held against their will. This crime receives too little attention, and Lifetime Television along with RFC hopes to bring light to this often hidden problem of modern day slavery. RFC continues the fight to stop all forms of human trafficking, domestically and internationally. If you think you know of someone who is a victim of human trafficking, please call the special toll-free Trafficking Information and Referral Hotline at 1-888-3737-888.
LIKE THE UPDATES? READ THE CHAIRMAN'S REPORTS - CLICK HERE
BETHLEHEM IS NOT IN ISRAEL!
THE FACTS: under the Oslo Peace Accords, the agreement forced down the throat of Israel by then President Bill Clinton, the first city to be handed over to Yassar Arafat was Bethlehem. Christians immediately began to flee and now they number less than 20%. During my time in Bethlehem I never saw a Christian woman on the street. Every woman wears a Muslim veil or scarf and it is now unsafe for a Christian woman to be on the street without a male escort. My full report on current conditions in Bethlehem and our projects there is now complete and available online ( Click here to read ) There are several photos in the report showing some of the children who were helped to afford Christian school tuition and other expenses. Although school has already begun, we can still get more funds to Christian children for school supplies, books, uniforms etc. You can help with an outright gift or you can help by purchasing one of the Jerusalem stone Nativity sets made by Christian families in Bethlehem. These Nativity sets were made for the purpose of assisting us in raising funds. Click here or on the image for more details on these beautiful Nativities. We have a total of only 75 of these handmade Nativity sets on hand and we cannot get any more before Christmas. Please order soon for Christmas. There are also handmade crosses available. You can also help by donating directly for the Bethlehem Project using your credit card at our secure site or call 1-800-650-7664 during normal business hours. Contributions may also be sent to Religious Freedom Coalition , PO Box 77511, Washington, DC 20013
OLIVE OIL SOAP AVAILABLE ONCE AGAIN
For several years the Religious Freedom Coalition has offered 100% olive oil soap handmade by Christian families in Samaria. The men of these families are converts from Islam and have been accused of being "collaborators" with Israel. As a result they have death warrants against them and cannot return to their villages. We have great difficulty in getting soap out of Palestinian controlled areas and into Israel so we can ship it to our Virginia facility and for this reason we must often remove it from our Internet store. Please order a few bars of Peace Soap to help these persecuted Christians. The funds go to them and their families, not to us. Your church can also offer the soap for sale and send the proceeds to the Religious Freedom Coalition. The soap is available to individuals for just $3.95 per bar! To learn more about this handmade olive oil soap click here or on the image.
HELP GET THE TRUTH IN YOUR LIBRARY!
My good friend Janet Folger has a national daily radio show which I have appeared on many times. Her new book, The Criminalization of Christianity , is an absolute must read because it addresses the very issue of stripping God from public view in America. With a new court battle raging over the words "under God" in the Pledge to our flag this book needs to be read by all. The Criminalization of Christianity is probably NOT in your local library and it needs to be there. I have drastically reduced the price to urge you to buy it, read it and then DONATE IT to your local library. Buy a second copy and try to get it into your high school library as well. There are ways to fight back, and this is one of them! Click here or on image for more information.

Recommend the RFC update to someone! In 2005 we are praying to top the 100,000 subscribers mark and you can help. If this e-mail has been forwarded to you, please subscribe at http://www.rfcnet.org/subscribe.asp

William J. Murray, Chairman

Religious Freedom Coalition , PO Box 77511, Washington, DC 20013 - (202) 543-0300

Please address all comments and questions to support@rfcnet.org

TO SUBSCRIBE OR BE REMOVED CLICK HERE

This publication is a service of the Religious Freedom Coalition (RFC). Links to political and other sites are for informational purposes and do not constitute endorsement. No statement is intended to assist or defeat any candidate running for public office.

Religious Freedom Coalition * Copyright - 2005


- Week Ending November 1, 2002
- Week Ending October 25, 2002
- Week Ending November 8, 2002
- October 2002 Newsletter
- Week Ending October 18, 2002
- Week Ending November 15, 2002
- Week Ending November 22nd
- Week Ending November 29th
- Week Ending December 6, 2002
- Week Ending December 13, 2002
- Week Ending December 20th, 2002
- Week Ending December 27, 2002
- Week Ending January 17, 2003
- Week Ending January 10, 2003
- Week Ending January 24th
- Week Ending January 31st
- Week Ending February 7, 2003
- Week Ending February 14, 2003
- Week Ending February 21, 2003
- Week Ending February 28, 2003
- Week Ending March 7th
- Week Ending March 14, 2003
- Week Ending March 21, 2003
- Week Ending March 28, 2003
- Week Ending April 4, 2003
- Week Ending April 11, 2003
- Week Ending April 18, 2003
- Week Ending April 25, 2003
- Week Ending May 2, 2003
- Week Ending May 9, 2003
- Week Ending May 16, 2003
- Week Ending May 23, 2003
- Week Ending May 30, 2003 - Washington, D.C.
- Week Ending June 6, 2003 - Washington, D.C.
- Week Ending June 13, 2003
- Week Ending June 20, 2003
- Week Ending June 27, 2003
- Week Ending July 4, 2003
- Week Ending July 11, 2003
- Week Ending July 18, 2003
- Week Ending July 25, 2003
- Week Ending August 1, 2003
- Week Ending August 8, 2003
- Week Ending August 15, 2003
- Week Ending August 22, 2003
- Week Ending August 29, 2003
- Week Ending September 5, 2003
- Week Ending September 12, 2003
- Week Ending September 19, 2003
- Week Ending September 26, 2003
- WEEK ENDING OCTOBER 3, 2003
- October Newsletter
- Week Ending October 10, 2003
- Week Ending October 17, 2003
- Week Ending October 24, 2003
- Week Ending October 31, 2003
- Week Ending November 7, 2003
- Week Ending November 14, 2003
- Week Ending November 21, 2003
- Week Ending November 28, 2003
- Week Ending December 5, 2003
- Week Ending December 12, 2003
- Week Ending December 19, 2003
- Week Ending December 26, 2003
- Week Ending January 2, 2004
- Week Ending January 9, 2004
- Week Ending January 16, 2004
- Week Ending January 23, 2004
- Week Ending January 30, 2004
- Weekend Ending February 6, 2004
- Week Ending February 13, 2004
- Week Ending Feburary 20, 2004
- Week Ending February 27, 2004
- Week Ending March 5, 2004
- Week Ending March 12, 2004
- WEEK ENDING MARCH 19, 2004
- Week Ending March 26, 2004
- Week Ending April 2, 2004
- Week Ending April 9, 2004
- Week Ending April 16, 2004
- WEEK ENDING APRIL 23, 2004
- Week Ending April 30, 2004
- Week Ending May 7, 2004
- Week Ending May 14, 2004
- Week Ending May 21, 2004
- Week Ending May 28, 2004
- Week Ending June 4, 2004
- Week Ending June 11, 2004
- Week Ending June 18, 2004
- Week Ending June 25, 2004
- Week Ending July 2, 2004
- Week Ending July 9, 2004
- Week Ending July 16, 2004
- Week Ending July 23, 2004
- Week Ending July 30, 2004
- Week Ending August 6, 2004
- Week Ending August 13, 2004
- Week Ending August 20, 2004
- Week Ending September 3, 2004
- Week Ending September 10, 2004
- Week Ending September 17, 2004
- Week Ending September 24, 2004
- Week Ending October 1, 2004
- Week Ending October 8, 2004
- Week Ending October 15, 2004
- Week Ending October 22, 2004
- Chairman's Report for October 20, 2004
- Week Ending October 29, 2004
- Week Ending November 5, 2004
- Week Ending November 12, 2004
- Week Ending November 19, 2004
- Week Ending November 26, 2004
- Week Ending December 3, 2004
- Week Ending December 10, 2004
- Week Ending December 17, 2004
- Week Ending December 24, 2004
- Week Ending January 7, 2005
- Week Ending January 14, 2005
- Chairman's Report For January 12, 2005
- Week Ending January 21, 2005
- Week Ending January 26, 2005
- Week Ending February 4, 2005
- Week Ending February 11, 2005
- Week Ending February 18, 2005
- Chairman's Report for February 23, 2005
- Week Ending February 25, 2005
- Week Ending March 4, 2005
- Week Ending March 11, 2005
- Week Ending March 18, 2005
- Chairman's Report for March 16, 2005
- Week Ending March 25, 2005
- Week Ending April 1, 2005
- Week Ending April 8, 2005
- Week Ending April 15, 2005
- Week Ending April 22, 2005
- Chairman's Report For April 27, 2005
- Week Ending April 29, 2005
- Week Ending May 6, 2005
- Week Ending May 13, 2005
- Week Ending May 20, 2005
- SPECIAL MIDWEEK UPDATE
- WEEK ENDING MAY 27, 2005
- WEEK ENDING JUNE 3, 2005
- WEEK ENDING JUNE 10, 2005
- WEEK ENDING JUNE 17, 2005
- WEEK ENDING JUNE 24, 2005
- WEEK ENDING JULY 1, 2005
- Week Ending July 8, 2005
- Chairman's Report for June 29, 2005
- Chairman's Report for June 10, 2005
- Week Ending July 15, 2005
- Week Ending July 22, 2005
- Chairman's Report for July 20, 2005
- Week Ending July 29, 2005
- Week Ending August 5, 2005
- Chairman's Report For August 10, 2005
- Week Ending August 12, 2005
- Week Ending August 19, 2005
- Week Ending August 26, 2005
- Week Ending September 2, 2005
- Week Ending September 9, 2005
- Week Ending September 16, 2005
- Week Ending September 23, 2005
- Week Ending September 30, 2005
- WEEK ENDING OCTOBER 07, 2005
- Week Ending October 14, 2005
- Chairman's Report for September 21, 2005
- Chairman's Report for October 14, 2005
- Week Ending October 28, 2005
- Week Ending November 4, 2005
- Week Ending November 11, 2005
- Week Ending November 18, 2005
- Week Ending November 25, 2005
- Chairman's Report for November 23, 2005
- Week Ending December 2, 2005
- Week Ending December 9, 2005
- Chairman's Report for December 17, 2005
- Week Ending December 16, 2005 - Washington, DC
- Week Ending December 23, 2005
- Week Ending December 30, 2005
- Week Ending January 6. 2006
- Week Ending January 13, 2006
- Week Ending January 20, 2006
- Week Ending January 27, 2006
- Week Ending February 3, 2006
- Week Ending February 10, 2006
- Week Ending February 17, 2006 - Washington, DC
- Week Ending February 24, 2006 - Washington, DC
- Week Ending March 3, 2006 - Washington, DC
- Week Ending March 10, 2006 - From Washington, DC
- Week Ending March 17, 2006 - From Washington, DC
- Week Ending March 24, 2006 - From Washington, DC
- Week Ending March 31, 2006 - From Washington, DC
- Week Ending April 7, 2006 - From Washington, DC
- Week Ending April 14, 2006 - From Washington, DC
- Week Ending April 21, 2006 - From Washington, DC
- Week Ending April 28, 2006
- Week Ending May 5, 2006 - From Washington, DC
- Week Ending May 12, 2006 - From Washington, DC
- Week Ending May 19, 2006 - From Washington, DC
- Week Ending May 26, 2006
- Week Ending June 2, 2006 - From Washington, DC
- Week Ending June 9, 2006
- Week Ending June 16, 2006
- Week Ending June 24, 2006 - From Washington, DC
- Week Ending June 30, 2006 - From Washington, DC
- Week Ending July 7, 2006
- Week Ending July 14, 2006 - From Washington, DC
- Week Ending July 21, 2006 - From Washington, DC
- Week Ending July 28, 2006 - From Washington, DC
- Week Ending August 4, 2006 - From Washington, DC
- Week Ending August 11, 2006- From Washington D.C.
- Week Ending August 18, 2006 - From Washington, DC
- Week Ending August 25, 2006 - From Washington, DC
- Week Ending September 1, 2006 - Washington, DC
- Week Ending September 8, 2006 - Washington, DC
- Week Ending September 15, 2006 - Washington, DC
- Week Ending September 22, 2006 - Washington, DC
- Week Ending September 29, 2006 - Washington, DC
- Week Ending October 6, 2006 - Washington, DC
- Chairman's Report for October 3, 2006
- Weeking Ending October 13, 2006
- Week Ending October 20, 2006 - Washington, DC
- Week Ending October 27, 2006
- Week Ending November 3, 2006 - Washington, DC
- Week Ending November 10, 2006
- Week Ending November 17, 2006
- Week Ending November 24, 2006 - Washington, DC
- Week Ending December 1, 2006
- Week Ending December 15, 2006 - Washington, DC
- Week Ending December 8, 2006 - Washington, DC
- Week Ending December 22, 2006
- Week Ending December 28, 2006 - Washington, DC
- Week Ending January 5, 2006 - Washington, DC
- Week Ending January 12, 2007 - Washington, DC
- Week Ending January 19, 2007
- Week Ending January 26, 2007 - Washington, DC
- Week Ending February 2, 2007
- Week Ending February 9, 2007
- Week Ending February, 16, 2007 - Washington, DC
- Week Ending February 23, 2007 - Washington, DC
- Week Ending March 2, 2007 - Washington, DC
- Week Ending March 9, 2007 - Washington, DC
- Week Ending March 16, 2007 - Washington, DC
- Week Ending March 23, 2007- Washington, DC
- Week Ending March 30, 2007 - Washington, DC
- Week Ending April 6, 2007 - Washington, DC
- Week Ending April 13, 2007
- Week Ending April 20, 2007 - Washington, DC
- Week Ending April 27, 2007 - Washington, DC
- Week Ending May 18, 2007
-