WEEK ENDING OCTOBER 07, 2005
October 7, 2005 12:28PM EST
LEGISLATIVE UPDATE - WEEK ENDING OCTOBER 07, 2005
In Mr. Murray's absence, Peggy Birchfield wrote this week's update from Capitol Hill
HOUSE IN SESSON / SENATE IN SESSION
THE PRESIDENT AND THE SUPREME COURT
"TRUST ME" -- BUT WHO IS HARRIET MIERS?
President Bush announced on Monday that Harriet Miers is his next nominee to the U. S. Supreme Court to fill the vacancy of Sandra Day O'Connor. Conservatives and Republicans have expressed disappointment with the President's decision. We know less about Harriett Miers than we did about Judge John Roberts when he was nominated. The lack of knowledge has left conservatives skeptical because of not having enough background information. Conservative leaders have been quoted as saying it was betrayal, others as saying "there were better qualified choices--WHY?" This choice caught organizations off guard when the nominee chosen has no previous experience as a judge, never married, and has no record. We do know that she is a born-again conservative Evangelical Christian, attends a "conservative" church and has donated to pro-life causes. However, she was recommended to Bush by several Democratic Senators and she is also the head of the lottery board in Texas, which will be a concern for several religious groups. The White House strategy of nominating people with no background or record so that the "left" will have no basis for attack is an attempt to prevent a repeat of Bork's nomination under Reagan's administration.

The President's nominee would be the first one without judicial qualifications since 1971, when Nixon nominated William H. Rehnquist. The hope in placing Miers on the bench is to reshape our court system as constitutionally interpreter, but conservatives hoped for a nominee with a proven track record. Many conservatives are looking for reasons to support her but they have not found them yet. Just a few weeks ago Democrats stood shoulder to shoulder vowing to sink the nomination of Judge John G. Roberts to the Supreme Court and now it seems very few groups have made public statements on their support. The pro-life, pro-family and religious liberty groups have given our president the support he has needed on issues and nominees, but this fight will have to start after the confirmation process. It seems to be a "Wait and See" campaign.
The Religious Freedom Coalition has supported the President on nominees to the federal courts who have been committed to interpreting the Constitution instead of legislating from the bench. RFC will watch the confirmation process closely to see if this choice by the president is justified
Senator Sam Brownback (R-KS) speaks for most of us, "We must trust, but verify."
THE CONGRESS
THE DELAY ATTACKS CONTINUE
The attacks continue, as Former House Majority Leader Tom Delay was served two more indictments on Monday. One was for conspiracy and the other one was for money laundering. The new charges arose because the defense lawyers asked a judge on Monday to throw out the first indictment, contending that the charge of conspiracy had false accusations. The Democratic prosecutor filed the new charges because he knew there was a potential problem. Delay has followed House Republican rules and stepped down from his position as Majority Leader when the first indictment was served. As I met with Mr. Delay this week, he spoke about his family and his faith. This man is truly a man of faith who urged me to reserve my judgments regarding the new U.S. Supreme Court nominee Harriet Miers because she is a born-again, Bible-believing Christian, who is very, dedicated to her church. He stated that she would be the first Evangelical Christian to serve on the bench, and urged us to give her the benefit of the doubt and wait for the confirmation process to begin and only then to make our decision. Tom Delay is a deacon in his church and it is because of his faith, not his politics, that the left hates him. District Attorney Ronnie Earle is an extortion expert and has filed charges against Senator Kay Bailey Hutchison (R-TX) and several other Texas politicians. A review of Earle's own campaign finance filings show that Earle has received contributions from the AFL-CIO and listed this on the disclosure forms as coming from an incorporated entity. The former leader intends on fighting this battle until the end. He will continue to work in the House and focus on the business at hand as an advisor to the leaders. The House has had a "good" year and they are moving forward to tackle new energy legislation and to approve stronger border and security control.
INTERNATIONAL
PRESIDENT BUSH DEFENDS THE WAR
President George W. Bush spoke yesterday at the Ronald Reagan International Trade Center in Washington, DC. Focusing on the "International Global War on Terrorism," he discussed the purpose and goals of the war, challenged Muslim leaders to condemn terror, and strongly declared America's determination to prevail. The President wanted to put into perspective that the fight in Iraq is one part of a much larger global battle. President Bush voiced concern that al-Qaeda wants to make Iraq a base to launch radical Islamist operations against the United States. Bush also lashed out at State sponsors Syria and Iran for their ongoing support of terrorism. Bush stated, "No act of ours invited the rage of the killers and no concession, bribe, or act of appeasement would change or limit their plans for murder. On the contrary: they target nations whose behavior they believe they can change through violence. Against such an enemy, there is only one response: We will never back down, never give in, and never accept anything less than complete victory." The speech was originally scheduled for the fourth anniversary of the 9-11 attacks but cancelled due to Hurricane Katrina and Rita. Democrats immediately denounced Bush's speech, stating that he is triggering the rage of radicals and triggering al-Qaeda to attack us. The transcript can be viewed at www.whitehouse.gov.
COLUMBUS DAY RECESS
Religious Freedom Coalition will continue its work on Capitol Hill as the House goes into a short recess next week. We wish everyone a safe and happy Columbus Day holiday on Monday, October 10th.
STAFFING REDUCED
We can use your help! The Religious Freedom Coalition has reduced staff. The primary effect of the staff reduction will be on our international operations of the Bethlehem Project. The level of our funding to Christian schools in the Bethlehem area will not be reduced at this time. A large number of the donors to the Religious Freedom Coalition live in the Gulf area affected by Hurricanes Katrina and Rita. In addition, the increase in gasoline prices caused by these storms has greatly reduced the funds available to our donor base. We urgently need your help! Can you send a small gift today. Click here to donate at this secure link or send a check to Religious Freedom Coalition, PO Box 77511, Washington, DC 20013.
EYE-OPENING BOOKS REVEAL THE ISLAMIC RISE !

Radical Islam Rules describes the impact on human rights and democracy when states adopt a starkly repressive version of Islamic law or Shari's. Propagated larely by the regimes of Saudi Arabia and Iran, extreme Shari'a rule has spread over the last quarter century to a number of regionally influential countries in the Middle East, Africa, and Asia.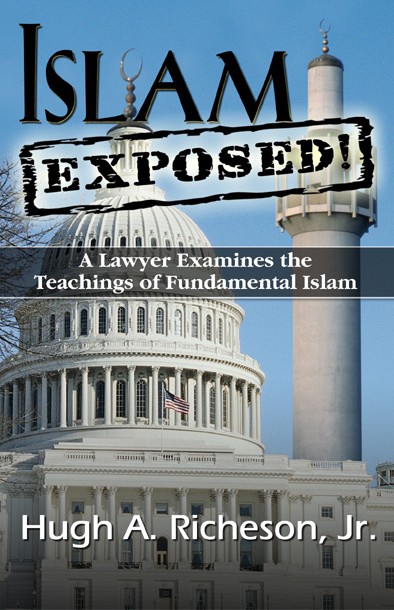 The purpose of this Islam Exposed is to alert you to the real threat of Islam. Indeed a threat to the United States, Christianity, and all religions.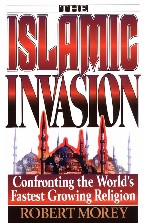 The Islamic Invasion: Confronting the World's Fastest Growing Religion will give you the insight you need to understand Islam and the challenge it poses today.

PLEASE TELL SOMEONE ABOUT THESE UPDATES

Recommend the RFC update to someone! In 2005 we are praying to top the 100,000 subscribers mark and you can help. If this e-mail has been forwarded to you, please subscribe at http://www.rfcnet.org/subscribe.asp

Peggy Birchfield, Executive Director

Religious Freedom Coalition , PO Box 77511, Washington, DC 20013 - (202) 543-0300

Please address all comments and questions to support@rfcnet.org

This publication is a service of the Religious Freedom Coalition (RFC). Links to political and other sites are for informational purposes and do not constitute endorsement. No statement is intended to assist or defeat any candidate running for public office.

Religious Freedom Coalition * Copyright - 2005


- Week Ending November 1, 2002
- Week Ending October 25, 2002
- Week Ending November 8, 2002
- October 2002 Newsletter
- Week Ending October 18, 2002
- Week Ending November 15, 2002
- Week Ending November 22nd
- Week Ending November 29th
- Week Ending December 6, 2002
- Week Ending December 13, 2002
- Week Ending December 20th, 2002
- Week Ending December 27, 2002
- Week Ending January 17, 2003
- Week Ending January 10, 2003
- Week Ending January 24th
- Week Ending January 31st
- Week Ending February 7, 2003
- Week Ending February 14, 2003
- Week Ending February 21, 2003
- Week Ending February 28, 2003
- Week Ending March 7th
- Week Ending March 14, 2003
- Week Ending March 21, 2003
- Week Ending March 28, 2003
- Week Ending April 4, 2003
- Week Ending April 11, 2003
- Week Ending April 18, 2003
- Week Ending April 25, 2003
- Week Ending May 2, 2003
- Week Ending May 9, 2003
- Week Ending May 16, 2003
- Week Ending May 23, 2003
- Week Ending May 30, 2003 - Washington, D.C.
- Week Ending June 6, 2003 - Washington, D.C.
- Week Ending June 13, 2003
- Week Ending June 20, 2003
- Week Ending June 27, 2003
- Week Ending July 4, 2003
- Week Ending July 11, 2003
- Week Ending July 18, 2003
- Week Ending July 25, 2003
- Week Ending August 1, 2003
- Week Ending August 8, 2003
- Week Ending August 15, 2003
- Week Ending August 22, 2003
- Week Ending August 29, 2003
- Week Ending September 5, 2003
- Week Ending September 12, 2003
- Week Ending September 19, 2003
- Week Ending September 26, 2003
- WEEK ENDING OCTOBER 3, 2003
- October Newsletter
- Week Ending October 10, 2003
- Week Ending October 17, 2003
- Week Ending October 24, 2003
- Week Ending October 31, 2003
- Week Ending November 7, 2003
- Week Ending November 14, 2003
- Week Ending November 21, 2003
- Week Ending November 28, 2003
- Week Ending December 5, 2003
- Week Ending December 12, 2003
- Week Ending December 19, 2003
- Week Ending December 26, 2003
- Week Ending January 2, 2004
- Week Ending January 9, 2004
- Week Ending January 16, 2004
- Week Ending January 23, 2004
- Week Ending January 30, 2004
- Weekend Ending February 6, 2004
- Week Ending February 13, 2004
- Week Ending Feburary 20, 2004
- Week Ending February 27, 2004
- Week Ending March 5, 2004
- Week Ending March 12, 2004
- WEEK ENDING MARCH 19, 2004
- Week Ending March 26, 2004
- Week Ending April 2, 2004
- Week Ending April 9, 2004
- Week Ending April 16, 2004
- WEEK ENDING APRIL 23, 2004
- Week Ending April 30, 2004
- Week Ending May 7, 2004
- Week Ending May 14, 2004
- Week Ending May 21, 2004
- Week Ending May 28, 2004
- Week Ending June 4, 2004
- Week Ending June 11, 2004
- Week Ending June 18, 2004
- Week Ending June 25, 2004
- Week Ending July 2, 2004
- Week Ending July 9, 2004
- Week Ending July 16, 2004
- Week Ending July 23, 2004
- Week Ending July 30, 2004
- Week Ending August 6, 2004
- Week Ending August 13, 2004
- Week Ending August 20, 2004
- Week Ending September 3, 2004
- Week Ending September 10, 2004
- Week Ending September 17, 2004
- Week Ending September 24, 2004
- Week Ending October 1, 2004
- Week Ending October 8, 2004
- Week Ending October 15, 2004
- Week Ending October 22, 2004
- Chairman's Report for October 20, 2004
- Week Ending October 29, 2004
- Week Ending November 5, 2004
- Week Ending November 12, 2004
- Week Ending November 19, 2004
- Week Ending November 26, 2004
- Week Ending December 3, 2004
- Week Ending December 10, 2004
- Week Ending December 17, 2004
- Week Ending December 24, 2004
- Week Ending January 7, 2005
- Week Ending January 14, 2005
- Chairman's Report For January 12, 2005
- Week Ending January 21, 2005
- Week Ending January 26, 2005
- Week Ending February 4, 2005
- Week Ending February 11, 2005
- Week Ending February 18, 2005
- Chairman's Report for February 23, 2005
- Week Ending February 25, 2005
- Week Ending March 4, 2005
- Week Ending March 11, 2005
- Week Ending March 18, 2005
- Chairman's Report for March 16, 2005
- Week Ending March 25, 2005
- Week Ending April 1, 2005
- Week Ending April 8, 2005
- Week Ending April 15, 2005
- Week Ending April 22, 2005
- Chairman's Report For April 27, 2005
- Week Ending April 29, 2005
- Week Ending May 6, 2005
- Week Ending May 13, 2005
- Week Ending May 20, 2005
- SPECIAL MIDWEEK UPDATE
- WEEK ENDING MAY 27, 2005
- WEEK ENDING JUNE 3, 2005
- WEEK ENDING JUNE 10, 2005
- WEEK ENDING JUNE 17, 2005
- WEEK ENDING JUNE 24, 2005
- WEEK ENDING JULY 1, 2005
- Week Ending July 8, 2005
- Chairman's Report for June 29, 2005
- Chairman's Report for June 10, 2005
- Week Ending July 15, 2005
- Week Ending July 22, 2005
- Chairman's Report for July 20, 2005
- Week Ending July 29, 2005
- Week Ending August 5, 2005
- Chairman's Report For August 10, 2005
- Week Ending August 12, 2005
- Week Ending August 19, 2005
- Week Ending August 26, 2005
- Week Ending September 2, 2005
- Week Ending September 9, 2005
- Week Ending September 16, 2005
- Week Ending September 23, 2005
- Week Ending September 30, 2005
- Week Ending October 14, 2005
- Chairman's Report for September 21, 2005
- Week Ending October 21, 2005
- Chairman's Report for October 14, 2005
- Week Ending October 28, 2005
- Week Ending November 4, 2005
- Week Ending November 11, 2005
- Week Ending November 18, 2005
- Week Ending November 25, 2005
- Chairman's Report for November 23, 2005
- Week Ending December 2, 2005
- Week Ending December 9, 2005
- Chairman's Report for December 17, 2005
- Week Ending December 16, 2005 - Washington, DC
- Week Ending December 23, 2005
- Week Ending December 30, 2005
- Week Ending January 6. 2006
- Week Ending January 13, 2006
- Week Ending January 20, 2006
- Week Ending January 27, 2006
- Week Ending February 3, 2006
- Week Ending February 10, 2006
- Week Ending February 17, 2006 - Washington, DC
- Week Ending February 24, 2006 - Washington, DC
- Week Ending March 3, 2006 - Washington, DC
- Week Ending March 10, 2006 - From Washington, DC
- Week Ending March 17, 2006 - From Washington, DC
- Week Ending March 24, 2006 - From Washington, DC
- Week Ending March 31, 2006 - From Washington, DC
- Week Ending April 7, 2006 - From Washington, DC
- Week Ending April 14, 2006 - From Washington, DC
- Week Ending April 21, 2006 - From Washington, DC
- Week Ending April 28, 2006
- Week Ending May 5, 2006 - From Washington, DC
- Week Ending May 12, 2006 - From Washington, DC
- Week Ending May 19, 2006 - From Washington, DC
- Week Ending May 26, 2006
- Week Ending June 2, 2006 - From Washington, DC
- Week Ending June 9, 2006
- Week Ending June 16, 2006
- Week Ending June 24, 2006 - From Washington, DC
- Week Ending June 30, 2006 - From Washington, DC
- Week Ending July 7, 2006
- Week Ending July 14, 2006 - From Washington, DC
- Week Ending July 21, 2006 - From Washington, DC
- Week Ending July 28, 2006 - From Washington, DC
- Week Ending August 4, 2006 - From Washington, DC
- Week Ending August 11, 2006- From Washington D.C.
- Week Ending August 18, 2006 - From Washington, DC
- Week Ending August 25, 2006 - From Washington, DC
- Week Ending September 1, 2006 - Washington, DC
- Week Ending September 8, 2006 - Washington, DC
- Week Ending September 15, 2006 - Washington, DC
- Week Ending September 22, 2006 - Washington, DC
- Week Ending September 29, 2006 - Washington, DC
- Week Ending October 6, 2006 - Washington, DC
- Chairman's Report for October 3, 2006
- Weeking Ending October 13, 2006
- Week Ending October 20, 2006 - Washington, DC
- Week Ending October 27, 2006
- Week Ending November 3, 2006 - Washington, DC
- Week Ending November 10, 2006
- Week Ending November 17, 2006
- Week Ending November 24, 2006 - Washington, DC
- Week Ending December 1, 2006
- Week Ending December 15, 2006 - Washington, DC
- Week Ending December 8, 2006 - Washington, DC
- Week Ending December 22, 2006
- Week Ending December 28, 2006 - Washington, DC
- Week Ending January 5, 2006 - Washington, DC
- Week Ending January 12, 2007 - Washington, DC
- Week Ending January 19, 2007
- Week Ending January 26, 2007 - Washington, DC
- Week Ending February 2, 2007
- Week Ending February 9, 2007
- Week Ending February, 16, 2007 - Washington, DC
- Week Ending February 23, 2007 - Washington, DC
- Week Ending March 2, 2007 - Washington, DC
- Week Ending March 9, 2007 - Washington, DC
- Week Ending March 16, 2007 - Washington, DC
- Week Ending March 23, 2007- Washington, DC
- Week Ending March 30, 2007 - Washington, DC
- Week Ending April 6, 2007 - Washington, DC
- Week Ending April 13, 2007
- Week Ending April 20, 2007 - Washington, DC
- Week Ending April 27, 2007 - Washington, DC
- Week Ending May 18, 2007
-