An Easter Greeting from a Christian School the Religious Freedom Coalition supports in the West Bank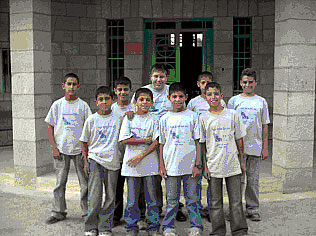 Easter, 2006
Al Masih Qam ! المسيح قام
In my language, the good news is the same. CHRIST IS RISEN! Those three short words, first spoken millennia ago, still inspire joy and hope today.
Thank you for your continuing prayers for peace in the region, and for hope school. We know our risen Savior, and because he was victorious over death, no difficulty is so great.
All of us at Hope School join in wishing you a very Happy Easter, and joy in the knowledge that our God reigns.
Solomon Nour
Director
Hope School