April 2, 2010 - Washington, DC
April 2, 2010 3:47PM EST

April 2, 2010
April 2, 2010 - Washington, DC

Radical recess appointments / Champion of polygamy gets seat at EEOC / Congressmen demand Ambassador for Religious Freedom vacancy be filled / Congress in recess / Congressional statements for Easter Sunday / RFC sends first funds for new water system / Iraqi Christian refugees.

NEW MARCH 25, 2010 CHAIRMAN'S REPORT NOW ONLINE- The March 25, 2010 Chairman's Report is now available online in PDF format. Read about the first church service held in the Capitol Building since 1868! Huge victory as "under God" stays in the Pledge to our flag. Barack Obama shows the world how not to lead. Hundreds of Christians murdered in Nigeria. Click here for PDF version.

THE PRESIDENCY

RECESS APPOINTMENTS - As soon as the Senate declared a recess, President Barack Obama made 15 recess appointments. In themselves recess appointments are not a major concern, and all Presidents including George W. Bush have made them. What was unusual this time was that several of these were not "backlogged," but rather individuals whose credentials were still under investigation. Even Democrats were concerned about at least one of the nominees, Georgetown University Law Professor Chai R. Feldblum, who was appointed to the Equal Employment Opportunity Commission (EEOC). In previous updates I have written about her activism with lesbian, gay, bisexual and transgender issues. In 2006 she signed a manifesto entitled "Beyond Marriage" which advocated, "Legal recognition for a wide range of relationships, households and families - regardless of kinship or conjugal status," including "Households in which there is more than one conjugal partner." There is no doubt that Feldblum was advocating polygamy. She can now use her position on the EEOC to attack private organizations such as the Boy Scouts. Please note that President Obama chose the Passover/Easter recess to make the appointment of this radical lesbian leader to a position of authority.

THE CONGRESS

CONGRESS IN RECESS - Congress began a "district work" recess before the first day of Passover and will not return until Tuesday, April 13th. Many of the Members of the House are deacons and Sunday School teachers and will be at their home churches for the Easter Weekend. Members of the Congressional Prayer Caucus are among the most active Christians. Is your congressman a member of the House Prayer Caucus? Check here.

EASTER STATEMENTS OR LACK THEREOF - Democrat Speaker of the House Nancy Pelosi issued no statement for Easter. On the other hand, Minority Leader John Boehner, the number one ranking Republican in the House issued an Easter Statement that actually referred to the Resurrection. His statement read: "For nearly two millennia, the observance of Christ's resurrection has inspired forgiveness, renewal, and hope for eternal life. This Easter, as we gather for worship with family and friends, let us give thanks to God for our tremendous blessings as a free people and remember those in uniform serving in harm's way for our protection." Read full statement

RELIGIOUS FREEDOM AMBASSADOR NOT APPOINTED - Congressman Trent Franks (AZ-02) and Emanuel Cleaver II (MO-05), Co-chairs of the International Religious Freedom Caucus, sent a letter to President Obama calling on him to fill the vacant position of Ambassador at Large for International Religious Freedom. Obama has allowed the ambassadorship to remain vacant for more than a year, sending the message that religious freedom issues are no longer a major concern of the United States. Congressman Franks stated, "The Ambassador at Large is one of the most critical foreign diplomats the United States has. America was founded on religious liberty, and those persecuted for their religious beliefs expect us to help their governments understand the many blessings we have experienced by valuing this freedom." Franks continued, "The Ambassador ensures that people like Gao Zhisheng of China, who was taken by police and whose whereabouts were unknown for the past year, is freed and allowed to leave the country to rejoin his family in the United States. With how indebted the U.S. is to China, our only hope is for us to help them see the benefits of human freedom and democracy; these issues must be a top priority with China and all other governments." Read IRF letter to Obama

CULTURE AND RELIGION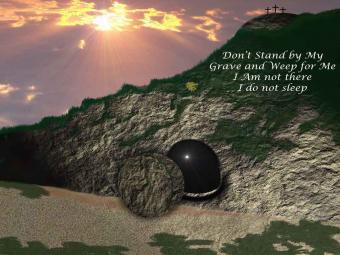 EASTER SUNDAY - As I left my gym the other day I noticed a sign saying Easter Sunday hours would be from 10:00 AM to 2:00 PM with "only" two aerobics classes. This sort of made me notice the doors of retail stores and I began to realize that all the major big box stores, even electronics stores, would be open on Easter Sunday. I guess I never paid attention before because the only place I go on Easter Sunday is my church. I cannot even imagine what is so important to shop for that it means taking one's eyes off the Lord on the day He conquered death for us all.

MAY DAY 2010 - A cry to God for a nation in distress! Join with Christian leaders of all denominations who love God, as we humble ourselves, pray, seek the face of God, and turn from our wicked ways-individually and as a nation. Jesus will be front and center at May Day. Join national leaders on May 1, 2010 - starting at sunrise (6:10 A.M. EDT) and finishing at 2:00 P.M. at the Lincoln Memorial in Washington D.C. Learn more

NEW MARCH 25, 2010 CHAIRMAN'S REPORT NOW ONLINE- The March 25, 2010 Chairman's Report is now available online in PDF format. Read about the first church service held in the Capitol Building since 1868! Huge victory as "under God" stays in the Pledge to our flag. Barack Obama shows the world how not to lead. Hundreds of Christians murdered in Nigeria. Click here for PDF version.

INTERNATIONAL

WATER FOR THE CAMP UPDATE - We are on schedule to replace the entire water system at the camp for Christian youth we support in Jordan. A check for $5,000 to begin removal of the old system has been delivered and we are praying for the remainder of the funds. The rusted water storage tanks will be replaced first. I will fly to Jordan for the opening of the summer youth camp in June.

IRAQI REFUGEES NEED HELP - Please help Iraqi Christian refugees with a tax deductible gift in 2010. All contributions posted online this week will go to assist Iraqi Christian refugees in Jordan and Syria. Please contribute at www.rfcnet.org or at the Iraqi Refugee Project page at Face book.

PETITION TO HILLARY CLINTON ON IRAQI CHRISTIANS - Read and sign the Internet petition to Secretary of State Hillary Clinton. The petition urges Clinton to direct our embassies to assist Christians who have fled Islamic terror in Iraq. The petition is located at www.iraqich ristianrefugees.org.

CHRISTIAN INTERNET STORE

BOOKS AND GIFTS FROM A CHRISTIAN STOREBooks and other items with Christian themes are available at WWW.RFCSTORE.COM This is our Christian Internet store, and sales assist our cause financially. We are not as cheap as Amazon, but then, we don't sell porn or occult materials!
| | | |
| --- | --- | --- |
| phone: 202.742.8990 | | William J. Murray, Chairman Religious Freedom Coalition, PO Box 77511, Washington, DC 20013 - (202) 742.8990 This publication is a service of the Religious Freedom Coalition (RFC). Links to political and other sites are for informational purposes and do not constitute endorsement. No statement is intended to assist or defeat any candidate running for public office. Religious Freedom Coalition * Copyright - 2009 |

- April 2002 Newsletter
- Week Ending April 4, 2003
- April, 2003 Newsletter
- Week Ending April 11, 2003
- Week Ending April 18, 2003
- Week Ending April 25, 2003
- Week Ending May 30, 2003 - Washington, D.C.
- Week Ending June 6, 2003 - Washington, D.C.
- Week Ending April 2, 2004
- Week Ending April 9, 2004
- Week Ending April 16, 2004
- WEEK ENDING APRIL 23, 2004
- Week Ending April 30, 2004
- Religious Freedom Quarterly ... April - June 2004
- Week Ending April 1, 2005
- Week Ending April 8, 2005
- Week Ending April 15, 2005
- Week Ending April 22, 2005
- Chairman's Report For April 27, 2005
- Week Ending April 29, 2005
- Week Ending December 16, 2005 - Washington, DC
- Week Ending February 17, 2006 - Washington, DC
- Week Ending February 24, 2006 - Washington, DC
- Week Ending March 3, 2006 - Washington, DC
- Week Ending March 10, 2006 - From Washington, DC
- Week Ending March 17, 2006 - From Washington, DC
- Week Ending March 24, 2006 - From Washington, DC
- Week Ending March 31, 2006 - From Washington, DC
- Week Ending April 7, 2006 - From Washington, DC
- Week Ending April 14, 2006 - From Washington, DC
- Week Ending April 21, 2006 - From Washington, DC
- Week Ending April 28, 2006
- Week Ending May 5, 2006 - From Washington, DC
- Week Ending May 12, 2006 - From Washington, DC
- Week Ending May 19, 2006 - From Washington, DC
- Week Ending June 2, 2006 - From Washington, DC
- Week Ending June 24, 2006 - From Washington, DC
- Week Ending June 30, 2006 - From Washington, DC
- Week Ending July 14, 2006 - From Washington, DC
- Week Ending July 21, 2006 - From Washington, DC
- Week Ending July 28, 2006 - From Washington, DC
- Week Ending August 4, 2006 - From Washington, DC
- Week Ending August 18, 2006 - From Washington, DC
- Week Ending August 25, 2006 - From Washington, DC
- Week Ending September 1, 2006 - Washington, DC
- Week Ending September 8, 2006 - Washington, DC
- Week Ending September 15, 2006 - Washington, DC
- Week Ending September 22, 2006 - Washington, DC
- Week Ending September 29, 2006 - Washington, DC
- Week Ending October 6, 2006 - Washington, DC
- Week Ending October 20, 2006 - Washington, DC
- Week Ending November 3, 2006 - Washington, DC
- Week Ending November 24, 2006 - Washington, DC
- Week Ending December 15, 2006 - Washington, DC
- Week Ending December 8, 2006 - Washington, DC
- Week Ending December 28, 2006 - Washington, DC
- Week Ending January 5, 2006 - Washington, DC
- Week Ending January 12, 2007 - Washington, DC
- Week Ending January 26, 2007 - Washington, DC
- Week Ending February, 16, 2007 - Washington, DC
- Week Ending February 23, 2007 - Washington, DC
- Week Ending March 2, 2007 - Washington, DC
- Week Ending March 9, 2007 - Washington, DC
- Week Ending March 16, 2007 - Washington, DC
- Week Ending March 23, 2007- Washington, DC
- Week Ending March 30, 2007 - Washington, DC
- Week Ending April 6, 2007 - Washington, DC
- Week Ending April 13, 2007
- Week Ending April 20, 2007 - Washington, DC
- Week Ending April 27, 2007 - Washington, DC
- Chairman's Report for April 4, 2007
- Week Ending May 25, 2007 - Washington, DC
- Week Ending June 1, 2007 - Washington, DC
- Week Ending June 8, 2007 - Washington, DC
- Week Ending June 15, 2007 - Washington, DC
- Week Ending June 22, 2007 - Washington, DC
- Week Ending June 29, 2007 - Washington, DC
- Week Ending July 6, 2007 - Washington, DC
- Week Ending July 13, 2007 - Washington, DC
- Week Ending July 27, 2007 - Washington, DC
- Week Ending August 3, 2007 - Washington, DC
- Week Ending August 10, 2007 - Washington, DC
- Week Ending August 17, 2007 - Washington, DC
- Week Ending August 24, 2007 - Washington, DC
- Week Ending August 31, 2007 - Washington, DC
- Week Ending September 7, 2007 - Washington, DC
- Week Ending September 14, 2007 - Washington, DC
- Week Ending September 21, 2007 - Washington, DC
- September 28, 2007 - Washington, DC
- Week Ending October 5, 2007 - Washington, DC
- Week Ending October 26, 2007 - Washington, DC
- Week Ending November 2, 2007 - Washington, DC
- Week Ending January 4, 2008 - Washington, DC
- Week Ending January 11, 2008 - Washington, DC
- Week Ending January 18, 2007 - Washington, DC
- Week Ending January 25, 2008 - Washington, DC
- Week Ending February 1, 2008 - Washington, DC
- Week Ending February 8, 2008 - Washington, DC
- Week Ending February 15, 2008 - Washington, DC
- Week Ending February 29, 2008 - Washington, DC
- Week Ending March 7, 2008 - Washington, DC
- Week Ending March 14, 2008 - Washington, DC
- Week Ending March 21, 2008 - Washington, DC
- Week Ending March 28, 2008 - Washington, DC
- Week Ending April 4, 2008 - Washington, DC
- Week Ending April 11, 2008 - Washington, DC
- Week Ending April 18, 2008 - Washington, DC
- Week Ending April 25, 2008 - Washington, DC
- Week Ending May 16, 2008 - Washington, DC
- Week Ending May 23, 2008 - Washington, DC
- Week Ending May 30, 2008 - Washington, DC
- Week Ending June 6, 2008 - Washington, DC
- Week Ending June 13, 2008 - Washington, DC
- Week Ending June 20, 2008 - Washington, DC
- Week Ending July 4, 2008 - Washington, DC
- Week Ending July 11, 2008 - Washington, DC
- Week Ending July 18, 2008 - Washington, DC
- Week Ending July 25, 2008 - Washington, DC
- Week Ending August 1, 2008 - Washington, DC
- Week Ending August 8, 2008 - Washington, DC
- Week Ending August 15, 2008 - Washington, DC
- Week Ending August 22, 2008 - Washington, DC
- Week Ending August 29, 2008 - Washington, DC
- Week Ending September 5, 2008 - Washington, DC
- Week Ending September 12, 2008 - Washington, DC
- Week Ending October 3, 2008 - Washington, DC
- Week Ending October 10, 2008 - Washington, DC
- Week Ending October 17, 2008 - Washington, DC
- Week Ending October 24, 2008 - Washington, DC
- Week Ending October 31, 2008 - Washington, DC
- Week Ending November 7, 2008 - Washington, DC
- Week Ending November 14, 2008 - Washington, DC
- Week Ending November 21, 2008 - Washington, DC
- Thanksgiving, November 27, 2008 - Washington, DC
- Week Ending December 5, 2008 - Washington, DC
- Week Ending December 12, 2008 - Washington, DC
- Week Ending December 19, 2008 - Washington, DC
- Christmas Week, 2008 - Washington, DC
- January 2, 2009 - Washington, DC
- January 9, 2009 - Washington, DC
- January 16, 2009 - Washington, DC
- January 23, 2009 - Washington, DC
- January 30, 2009 - Washington, DC
- February 6, 2009 - Washington, DC
- February 13, 2009 - Washington, DC
- February 20, 2009 - Washington, DC
- February 27, 2009 - Washington, DC
- March 6, 2009 - Washington, DC
- March 13, 2009 - Washington, DC
- March 20, 2009 - Washington, DC
- March 27, 2009 - Washington, DC
- April 10, 2009 - Washington, DC
- Week Ending April 3, 2009 - Washington, DC
- April 17, 2009 - Washington, DC
- April 24, 2009 - Washington, DC
- Week Ending May 1, 2009 - Washington, DC
- Week Ending May 8, 2009 - Washington, DC
- Week Ending May 15, 2009 - Washington, DC
- Week Ending May 22, 2009 - Washington, DC
- Week Ending May 29, 2009 - Washington, DC
- Week Ending June 5, 2009 - Washington, DC
- Week Ending June 12, 2009 - Washington, DC
- Week Ending June 19, 2009 - Washington, DC
- Week Ending June 26, 2009 - Washington, DC
- Week Ending July 3, 2009 - Washington, DC
- Week Ending July 10, 2009 - Washington, DC
- Week Ending July 17, 2009 - Washington, DC
- Week Ending July 24, 2009 - Washington, DC
- Week Ending July 31, 2009 - Washington, DC
- Chairman's Report for April 23, 2009
- Chairman's Report for April 2, 2009
- Week Ending August 8, 2009 - Washington, DC
- Week Ending August 14, 2009 - Washington, DC
- Week Ending August 21, 2009 - Washington, DC
- Week Ending August 28, 2009 - Washington, DC
- Week Ending September 4, 2009 - Washington, DC
- Week ending September 11, 2009 - Washington, DC
- Week ending September 18, 2009 - Washington, DC
- Week Ending September 25, 2009 - Washington, DC
- Week Ending October 2, 2009 - Washington, DC
- Week Ending October 9, 2009 - Washington, DC
- Week Ending October 16, 2009 - Washington, DC
- Week Ending October 30, 2009 - Washington, DC
- Week Ending November 6, 2009 - Washington, DC
- Week Ending November 13, 2009 - Washington, DC
- Week ending November 20, 2009 - Washington, DC
- Thanksgiving, November 26, 2009 - Washington, DC
- Week Ending December 5, 2009 - Washington, DC
- Week Ending December 11, 2009 - Washington, DC
- Week Ending December 18, 2009 - Washington, DC
- Christmas Week, 2009 - Washington, DC
- December 31, 2009 - Washington, DC
- January 8, 2010 - From Washington, DC
- January 15, 2010 - Washington, DC
- Chairman's Report for January 21, 2010
- January 22, 2010 - Washington, DC
- January 29, 2010 - From Washington, DC
- February 5, 2010 - Washington, DC
- February 12, 2010 - Washington, DC
- Chairman's Report for February 10, 2010
- February 19, 2010 - Washington, DC
- February 26, 2010 - Washington, DC
- March 6, 2010 - Washington, DC
- Chairman's Report for March 3, 2010
- March 12, 2010 - Washington, DC
- March 19, 2010 - Washington, DC
- Chairman's Report for March 25, 2010
- March 26, 2010 - Washington, DC
- April 9, 2010 - Washington, DC
- April 16, 2010 - Washington, DC
- April 23, 2010 - Washington, DC
- April 30, 2010 - Washington, DC
- May 7, 2010 - Washington, DC
- Chairman's Report for May 5, 2010
- Chairman's Report for April 14, 2010
- May 14, 2010 - Washington, DC
- May 21, 2010 - Washington, DC
- May 28, 2010 - Washington, DC
- June 4, 2010 - Washington, DC
- June 11, 2010 - Washington, DC
- June 18, 2010 - Washington, DC and Amman, Jordan
- June 25, 2010 - Washington, DC
- July 2, 2010 - Washington, DC
- Chairman's Report for May 27, 2010
- Chairman's Report for June 23, 2010
- July 9, 2010 - Washington, DC
- Chairman's Report for July 9, 2010
- July 16, 2010 - Washington, DC
- July 23, 2010 - Washington, DC
- July 30, 2010 - Washington, DC
- August 6, 2010 - Washington, DC
- August 13, 2010 - Washington, DC
- August 20, 2010 - Washington, DC
- August 28, 2010 - Washington, DC
- September 3, 2010 - Washington, DC
- September 11, 2010 - Ground Zero, New York
- September 17, 2010 - Washington, DC
- September 24, 2010 - Washington, DC
- October 1, 2010 - Washington, DC