LEGISLATIVE UPDATE - WEEK ENDING JUNE 17, 2005
HOUSE IN SESSION / SENATE IN SESSION
SPECIAL NOTICE
The Religious Freedom Coalition is holding a reception hosted by several congressmen and Senators in Washington, DC on June 21, 2005. The event will assist Christian children and their families in Bethlehem. The reception will be held at the Capitol Hill Club across from the Cannon House Office Building. Senator Sam Brownback (R-KS) will speak on the need to keep Bethlehem's religious character diverse rather than monolithic. For further information contact Scott Parker at (202) 543-0300 or e-mail us at events@rfcnet.org.
PRESIDENCY
STANDING FIRM
In the past when a President called a news conference to say he was standing behind an appointee who was in trouble, it usually meant the poor fellow was about to be abandoned by the White House. Not so with the Administration of President George W. Bush. The President stands behind his nominees not for weeks, or months, but for years. Some of the Circuit Court judges who just won confirmation in the Senate were nominated by the President four years ago. The stalling technique of the Democrats has just not worked with George W. Bush. So it should come as no surprise to Democrat Senate Minority Leader Reid that John Bolton is still the nominee for the post of United Nations ambassador despite Reid's best efforts to filibuster. President Bush has basically told the Democrats, "There will be no UN ambassador until this man is confirmed." Senator Reid and Senator Kennedy can continue their hot air campaign against John Bolton, but the White House is not going to sweep him under the rug.
FORMER CANDIDATE
All of the conservatives who work Capitol Hill have a real appreciation for Howard Dean, former Presidential hopeful and current chairman of the Democrat Party. He is always good for a few laughs. Yesterday at a luncheon Congressman Bobby Jindal (R-LA), who is of Indian extraction, joked about a meeting he had with Republican Party Chairman Ken Mehlman, who is Jewish. It appears that Mehlman is concerned that his relatives who attended his Bar Mitzvah as a boy would be surprised to learn that he is the chairman of a "white Christian party" as it is referred to by Howard Dean. Congressman Jindal, who is Catholic, pointed out that Dean was using the term "Christian" as a derogatory term when referring to the Republican Party.
DEPARTMENT OF JUSTICE
On Tuesday of this week I met with Eric Treene of the Department of Justice's Civil Rights Division. He briefed several of us on the current efforts of his department to protect the rights of religious members of our society who are under increasing bureaucratic attack. He noted that zoning issues continue to plague churches in the United States, with many communities refusing permits to churches to build while allowing large commercial buildings in the same areas. In once instance a smaller church was refused a permit to operate out of a storefront in a commercial zone. He stated that the DOJ is taking these cases very seriously. The Civil Rights Division of DOJ has a "Religious Freedoms in Focus" section at its Internet site. (Click here for details)
CONGRESS
SENATOR TRAITOR
I don' believe there was a single American who was not astonished when Senator Dick Durbin (D-IL) took to the floor of the Senate and compared American soldiers to Nazis. He continued that the actions of our armed forces were the same as those of Hitler (9,000,000 murdered in concentration camps), Joseph Stalin (At least 3,000,000 murdered in concentration camps) and Pol Pot (At least 2,000,000 murdered in concentration camps). The mainstream media in the United States is apparently not astonished. There are no calls for his resignation by the New York Times or the Washington Post. Most national TV news has ignored his ignorance, but Al Jazeera has not. The official information arm of the Islamic Jihad has been broadcasting Senator Durbin's remarks almost hourly for days. I cannot understand why the people of Illinois have not begun a recall petition. Not since the Civil War, when Senator Preston Brooks beat Senator Charles Sumner with a cane on the floor of the Senate, has a US Senator embarrassed his nation and his people to the extent that Senator Durbin has. Republican leaders have asked for an apology, but Durbin has refused, saying it is President Bush who should apologize.
PATRIOT ACT
Although the vast majority of the American People support the Patriot Act, and although President George W. Bush and Attorney General Gonzales have pointed to its successes, the Republican controlled Congress has voted to strip important provisions out of it. EXAMPLE: The FBI is following a suspected terrorist. The terrorist goes into the library and checks out a book on how to use fertilizer to make a bomb. Should the FBI have access to this information? The Republican controlled Congress says no. Congress takes the view that it is protecting Americans by allowing terrorists to "personal secret zones" that the FBI and other law enforcement agencies cannot enter. This is just plain stupid. If the FBI is following someone who is suspected of endangering the lives of our citizens they should be allowed to follow him into his private bathroom. The argument of the ACLU and of the ultra-right wing is that the process can be abused, that the FBI could check to see what books your kindergarten child is reading at the library. This is nuts! To abuse the Patriot Act to the degree the fear mongers portray, the FBI would need to have millions of agents and analysts. Once again the "privacy" issue is being abused by the far right and far left with the result of making our nation and its citizens more vulnerable to terrorist attacks. Please contact your congressman or Senator and give him your views on this issue.
SENATE AND JUDGES
At first it looked like a major defeat for Majority Leader Bill Frist. Senate maverick and presidential hopeful John McCain brokered a deal to confirm some of President George W. Bush's judicial appointees before Frist could use the "nuclear option" he had been building toward for months. Frist was planning on changing Senate rules to bring them more in line with the Constitution, so that one Senator could not block a vote on an appointment. The view of this being a loss for Frist has changed both on the Hill and in the media. Now that many of the stalled judges including Janice Rogers Brown have been confirmed Frist is being given the credit for his persistence and John McCain's participation has been forgotten. However, the filibuster threat Frist was trying to eliminate can still be used against any Supreme Court nominees brought forth by the President.
CONGRESSMAN JINDAL AND FEMA
At the luncheon referred to above, Congressman Bobby Jindal (R-LA) introduced his HR 1552, the Disaster Relief Equity Act of 2005. The bill would codify an executive order issued by President George W. Bush directing FEMA to provide religious non-profit organizations with disaster relief. In 2001, shortly after Bush was in office FEMA refused to give aid to a non-profit religious organization after an earthquake. The President moved in to change the policy with an executive order. Congressman Jindal wants to codify the Bush initiative into law, which is needed to establish clear and firm guidelines for FEMA in the future. Please contact you congressman and ask him to co-sponsor this very worthwhile bill.
PLEDGE PROTECTION
Once again Congressman Todd Akin (R-MO) has introduced the Pledge Protection Act. The bill protects the word "under God" in the current Pledge of Allegiance from the purview of federal courts. His bill was passed by the previous session of the House, but failed to be voted on in the Senate. Once again he is offering the bill and already has more than 180 co-sponsors. He hopes to take the bill to a vote with more than 218 co-sponsors in an effort to get a vote in the Senate. During the current session of Congress he has Senator John Kyl (R-AZ) as an ally. Hopefully this legislation will be passed and courts such as the infamous 9th Circuit in San Francisco will be barred from finding the words "under God" in the Pledge unconstitutional.
INTERNATIONAL
PEGGY BIRCHFIELD ON O'REILLY FACTOR
On Thursday, June 16th our own Peggy Birchfield appeared on Bill O'Reilly's show on the FOX News network. The O'Reilly Factor is the number one rated cable news program in the United States. Peggy was invited on the program to discuss sex trafficking in the Caribbean. During the news coverage of the disappearance of Natalee Holloway in Aruba the subject of sex trafficking in the Caribbean has come up several times. While Aruba has ignored the comments on sex trafficking and the use of date rape drugs, Bill O'Reilly has not. Peggy was invited on the Bill O'Reilly program because of her on going work with the State Department on human trafficking.
RFC AND THE SUDANESE AMBASSADOR
RFC staff participated in a roundtable discussion with Ambassador Khidir Haroun Ahmed of Sudan hosted by the Institute on Religion and Public Policy. His Excellency began the discussion with a basic overview of Sudanese history and culture, before explaining current and future plans to bring peace to the nation. While most of those assembled focused on the conflict in Darfur, your RFC representative pressed the prospects for religious freedom in the new Sudan. The ambassador noted that the new constitution contained a bill of rights guaranteeing freedom of religion. However, "Shari'a [Islamic law] is a very sensitive subject," he said. General elections in three years will determine the role of Islamic law, either officially or unofficially, according to the platforms of candidates. In the meantime, a system of one nation and two systems would be implemented in which a separate legal system would be developed to apply to non-Muslims, including foreigners. Although the ambassador painted a promising future of tolerance and respect, a southern Sudanese Christian present was somewhat less than confident that all would be free.
OLIVE OIL SOAP ON HAND - FOR NOW!
We have been having some problems with bringing the handmade olive oil soap from Samaria to the United States. To reduce costs we had a large shipment sent by boat. That shipment was delayed in a warehouse in New York for "extensive examination." It was then shipped to Richmond, Virginia and inspected by the FDA. That is now complete and the soap has finally arrived in our warehouse. I am sorry for any inconvenience caused, but the logistics of getting the soap to the United States is complicated. The handmade olive oil soap is now just $3.95 per bar! To learn more about this handmade olive oil soap click here or on the image.
4TH OF JULY
Our patriotic ties have been discounted for July 4th. Our custom made patriotic ties are now just $10.95 each! The Religious Freedom Coalition also has a variety of other patriotic men's ties and ladies' patriotic scarves available for Memorial Day and Independence Day. Proceeds from sales at our Internet store are used to promote our advocacy work on Capitol Hill. Please shop at our Internet store for a variety of items.
New Technology gives our supporters unlimited calls to US and Canada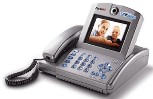 We're participating in a new, innovative fundraising program that focuses on providing cost-saving opportunities to our supporters and raising additional financial resources to support our cause. This program which offers digital phone service for only $19.95 per month will provide our supporter's with local phone, unlimited calls to U.S. and Canada, voice mail, numerous features, and the option to see your family or friends thousands of miles away!
In addition to providing our supporters with a great benefit, we'll receive a contribution equal to 5% or more of your bill every month from the service coordinator. For more information on cost-savings options and the new "can you see me now?" videophone, please visit our fundraising website at SupportRFC.org
HELP NEEDED
We really need help this month with funding for our projects both on Capitol Hill and internationally. Please consider at least a small gift to the Religious Freedom Coalition this week. A secure donation link is located at: http://www.rfcnet.org/donate.html
PLEASE TELL SOMEONE ABOUT THESE UPDATES
You are invited to forward copies of this Legislative Update to your friends. Please tell them it is issued weekly free of charge and that we do not share our e-mail lists with any other organizations. In 2005 we are praying to top the 100,000 subscribers mark and you can help. If this e-mail has been forwarded to you, please subscribe at http://www.rfcnet.org/subscribe.asp .
William J. Murray, Chairman
Religious Freedom Coalition, P.O. Box 77511, Washington, DC 20013. Phone: (202) 543-0300
Please address all comments and questions to support
TO SUBSCRIBE OR BE REMOVED CLICK HERE
For fast removal from our lists reply to this message with only the word REMOVE in the subject line.
This publication is a service of the Religious Freedom Coalition (RFC). Links to political and other sites are for informational purposes and do not constitute endorsement. No statement is intended to assist or defeat any candidate running for public office.
Religious Freedom Coalition * Copyright - 2005